Weinreb Group's Systems Approach to Sustainable Recruitment
Developed from 15 years sustainability recruiting and consulting.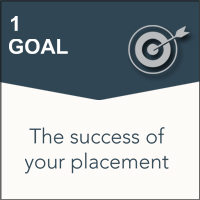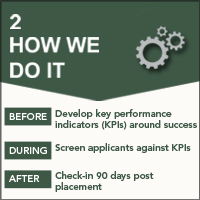 Our goal is the success of your placement. We call this "Sustainability Recruiting" developed from our 15 years of sustainable recruiting and consulting. In keeping with our overall goal of a successful placement, we begin our recruitment approach by identifying key performance indicators (KPIs) for success. We then compare applicants against these KPIs and make recommendations for candidates with the closest fit. We will follow up with you 90 days after placement to ensure a successful placement. If you were not satisfied, we will redo our candidate search.